What's New in the 2023 BMW 3 Series Redesign?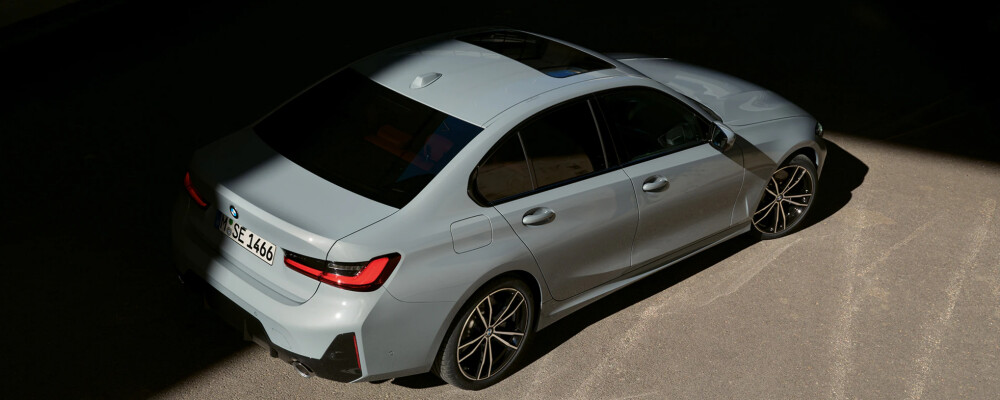 Getting everything you desire is easy when you choose the BMW 3 Series. For decades, this sport sedan has been a very popular option with luxury vehicle owners in the Gulfport area—and we don't see that changing any time soon. After all, the 2023 BMW 3 Series redesign has taken this model to new heights!
Whether you're planning to shop on our lot or order a new 3 Series from the factory, our guide to the year's most important changes can show you why the latest model is worth a closer look.
2023 3 Series: New Body Style
The exterior of the 2023 3 Series is bolder, sharper, and more angular compared to last year's model. We've highlighted the main differences right here:
The headlights no longer have rounded edges, and instead stretch outward to a sharp point.
The signature BMW 'kidney' grille now announces its presence with straight vertical lines. Previously, the grille of the 3 Series had a kind of honeycomb structure.
That same kind of honeycomb structure can still be seen on the lower portion of the front bumper. Whereas the front bumper of the 2022 model had a kind of trapezoidal 'smile' shape, this year's model uses a more hexagonal layout.
Black accents replace the outgoing model's chrome accents in most locations.
The 2023 BMW 3 Series has L-shaped front air intakes. On the 2022 version, these intakes are shaped more like keys.
The 2023 3 Series will be offered in several new colors. Additionally, new wheel designs are available.
2023 3 Series: Inside the Cabin
Most of the changes to the 2023 BMW 3 Series are confined to the vehicle's exterior—and then, primarily to its front end. However, there are some notable changes inside the cabin, especially where the driver's interfaces are concerned:
New for 2023, the 3 Series now features a single curved-glass display that houses the driver information center and the central infotainment touchscreen.
As standard, the driver information center and the central information touchscreen now measure 12.3 inches and 14.9 inches, respectively.
The 2023 model also receives a redesigned shifter and new central air vents.
Order Your 2023 BMW 3 Series with Galleria BMW
If you're looking for a trustworthy BMW dealership near Biloxi or Hattiesburg, you're in the right place. We'd love to help you bring home a 2023 BMW 3 Series of your own, and we offer new vehicle specials that no shopper should overlook! The 2023 3 Series is on our D'Iberville lot today, so don't wait to start a conversation.