"HERE AT GALLERIA BMW YOU'LL NOTICE A LOT OF WOMEN. THAT IS VERY EMPOWERING, ESPECIALLY BEING IN OUR INDUSTRY."
At Galleria BMW, we're proud to break the stereotypes of the automotive industry and car dealerships. When you walk into our showroom, you'll notice that there are women working in every department from sales to service — something you don't see at many dealerships. The accomplished women who make up our world-class team of people are empowered to come in every day and challenge the norms of our industry. Come visit us in D'Iberville to see what we're made of and how we're making a difference!
THE POWER & POTENTIAL OF WOMEN
IN THE AUTOMOTIVE INDUSTRY
WOMEN BEHIND THE WHEEL AT GALLERIA BMW
BMW Ambassador, General Manager
Leslie Williams
I am a lifelong learner, driven by curiosity and big dreams. Early in my career, I realized the existence of a glass ceiling, prompting me to define my goals, believe in their achievability, and commit to their attainment. Success doesn't always require being the smartest or most experienced; it demands unmatched dedication and hard work. I compete with myself and strive to empower my team, aiming to change the DNA of the automotive industry and normalize female leadership. As General Manager of Galleria BMW, I lead by example, fueling my passion to make a difference and positively impact lives. With 23 years of industry experience, BMW's innovation, performance, and class resonated with me, making Galleria BMW my home. I look forward to connecting with you and sharing our pursuit of excellence.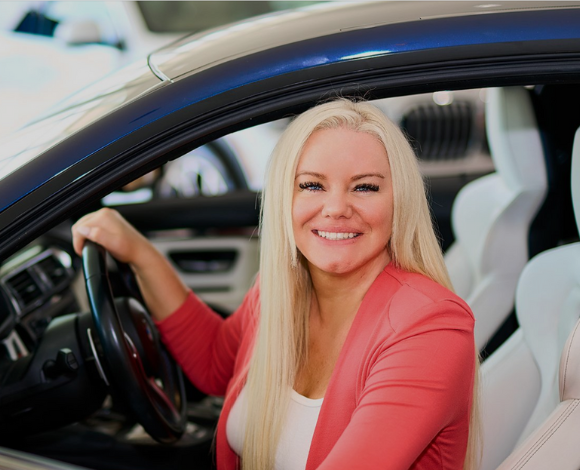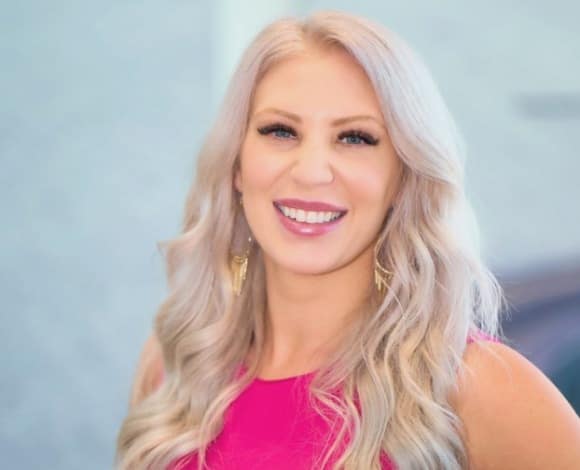 General Sales Manager, Educator, Innovator
Michelle Ladner
My journey to success began 15 years ago at a Honda dealership, where I aspired to reach the level of the General Manager driving a new Corvette. With various roles in the automotive industry, including General Sales Manager at Galleria BMW, I serve on the Executive Board of BMW Financial Services. As Finance Director, my focus is on transforming the car-buying experience by building trust, relationships, and transparency in our processes. At Galleria BMW, we empower leaders and achieve record-breaking sales, driven by our passion for excellence. BMW's legendary brand inspires me to help people obtain their dream cars while providing financially smart advice through my "Financially Chic" approach. Join me @FinanciallyChicAutoAdvising to share in the excitement of Galleria BMW's ongoing journey.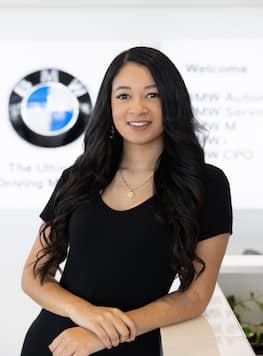 Ashlyn is a local, originally from Biloxi, MS. Her favorite part about her job is the positive energy and that new opportunities always present themselves. "Believe you can and you're halfway there!"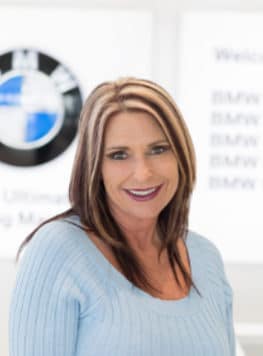 Her most enjoyable part of her job is meeting new people, making friends, and helping them find the perfect vehicle. She has 2 rescue dogs at home, and she says work is her hobby.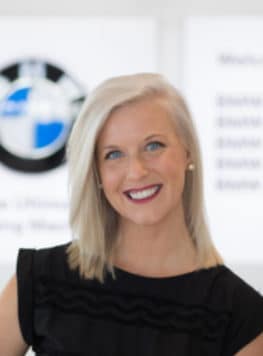 Amy is proud to be apart of a team that is changing the perception of the car-buying experience. "Finding your next vehicle just got a lot more fun!"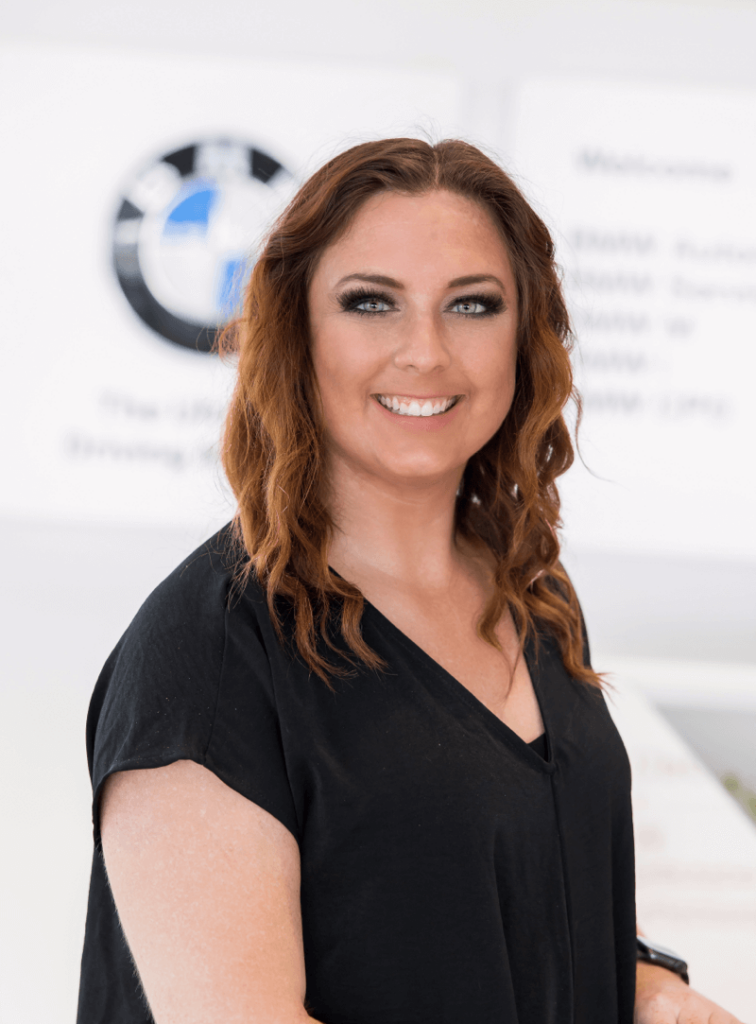 Katie is originally from Memphis, TN. She became a Client Advisor to cultivate relationships and share her love for the drive. She is inspired and motivated by the culture that Galleria BMW instills in everyone. She has a bubbly personality with a contagious smile. When not at work you will find her hanging from her Aerial silks or at the Gym pumping that iron!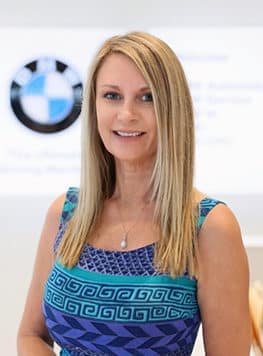 Dawn is originally from Kansas and has been on the MS Gulf Coast since 1994. She loves making new friends and helping make dreams come true every day for her customers.  If you want Southern Hospitality, come and see her and enjoy the experience!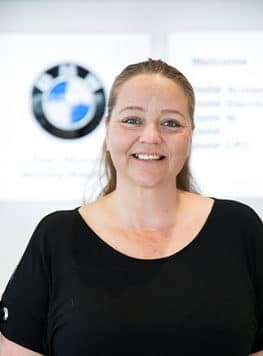 Felicia is from Las Vegas, Nevada. She's been with Galleria for 4 months and in the automotive industry for 15 years. She loves the friendly environment. Outside of work she enjoys cooking, wood burning, family outings, and drawing.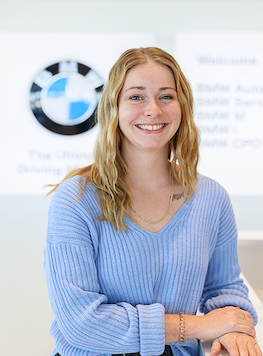 Marissa is originally from Northern Indiana, but she has fallen in love with the Gulf Coast. She has a huge passion for the automotive service world, especially BMW's. She is a full-time artist, working on displays for Galleria BMW and teaching Sculpture classes at the Ohr-O'Keefe Museum of Art. If you can't find her there, she's gone saltwater fishing with her friends!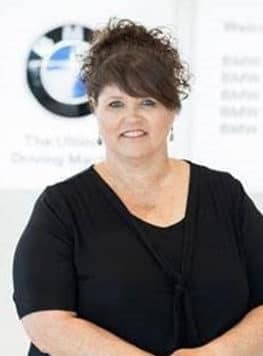 Tracie Broadus does our warranty work here at Galleria BMW. She is from Mobile, Al and has worked for BMW for 21 years! She loves working in our new facility and making a difference in the BMW experience. She has been married for 33 years and is a mother of 3. She believes that if God puts you to it, he will get you through it! She enjoys yard work and she says, "Spending time with family is priceless."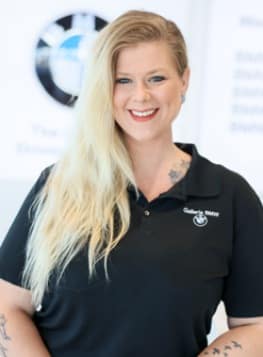 MASTER TECHNICIAN, HYBRID CERTIFIED
Samantha Schaft is from Chicago, Illinois. She's been with the brand for 5 years. She's a BMW Master and Hybrid certified. She enjoys spending her free time riding her motorcycle and going to the beach.
GUIDING WOMEN IN THE CAR DEALERSHIP WORKPLACE
Whether someone's goal is to contribute to female car sales by offering an empathetic and knowledgeable presence on a dealership floor, or they want to get under the hood in a dealership service center, we at Galleria BMW offer guidance to women interested in working in car dealerships. We offer an inclusive and supportive environment to break into the industry and increase the statistics of women working in automotive! Want to be a part of history? Explore career opportunities with us — we would love to meet you.