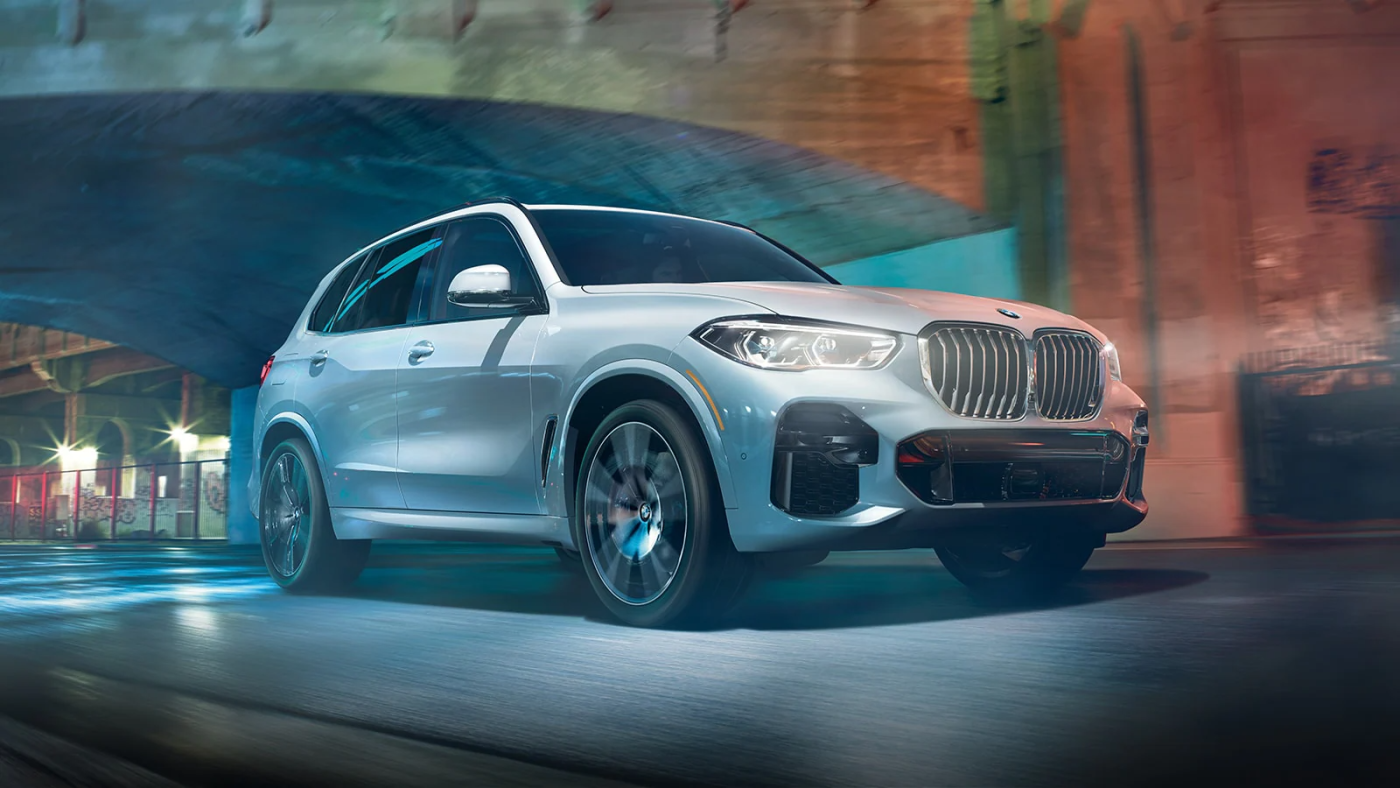 Which is better: BMW or Mercedes-Benz? What about Audi vs. BMW and Lexus vs. BMW? Narrowing down your options for a luxury vehicle can be challenging, but let's face it — you can't do better than the Ultimate Driving Machine®. Compare BMW features and benefits with top competitors below.
BMW Features & Benefits: Performance
A BMW doesn't get its reputation as the Ultimate Driving Machine® for nothing — this brand is known for engineering some of the hottest performers on the roads of Gulfport today. Here are some key BMW features and benefits that contribute to such powerful performance:
Engine and Powertrain Options: Whether you're searching for a hybrid or turbocharged engine, BMW vehicles offer a diverse range of powertrain options known for delivering world-class performance and reliability.
Performance-Tuned Drivetrains: Opting for a BMW also means you can enjoy enhanced control and thrilling performance with the choice between rear-wheel drive or BMW xDrive AWD.
M Performance Models: Should I buy a BMW? If you consider yourself a performance enthusiast, it's simply a no-brainer. BMW M Performance models boast incredible 0 to 60 times and a plethora of performance-enhancing features that make mundane drives in Biloxi a thing of the past.
So, which is better: BMW or Mercedes-Benz? It's a pretty common question seeing as they are both German brands. However, BMW tends to edge out Mercedes-Benz in terms of performance, as it has been in the industry longer and offers Hattiesburg drivers more affordable options for high-performance vehicles.
BMW Features & Benefits: Reliability
Okay, so BMW takes the cake for its top-of-the-line performance. But, how does the BMW vs. Mercedes-Benz comparison break down when we consider value and reliability? Compare the J.D. Power reliability scores of Audi vs. BMW, Lexus vs. BMW, and other luxury brands below.
In a 2022 vehicle dependability study by J.D. Power, 33 brands were analyzed to determine how many problems were reported per 100 vehicles sold (PP100).
BMW vehicles had 187 problems per 100 vehicles sold (187 PP100), ranking above Mercedes-Benz (195 PP100) and Audi (232 PP100). However, Lexus one this round with a score of 159 PP100.
Get Up Close and Personal with BMW Today!
Should I buy a BMW? If you're looking for superior performance, solid reliability, and all of the latest luxury features and amenities, then absolutely! Feel free to explore our new vehicle inventory and set up a test drive of your favorite models in D'Iberville. You can also continue to learn more about the BMW brand. If you have any questions, please don't hesitate to reach out!
More from Galleria BMW
Introducing the Bold and Captivating 2024 BMW X5: A Fusion of Style, Power, and Innovation Embrace the future of adventure with the all-new 2024 BMW X5 lineup, featuring striking design upgrades, reworked engines, and cutting-edge technology.  Unveiling the perfect blend of sophistication and performance, the 2024 BMW X5 all-original SUVs are engineered to make every…

Discover the Unique BMW Genius Experience at Galleria BMW Welcome to Galleria BMW, where we redefine the standard for automotive excellence with an unparalleled customer experience. Our secret weapon in delivering an extraordinary journey for our customers? Our exceptional BMW Genius team. Immerse yourself in a world of cutting-edge technology and personalized service, as our…