Drive Without Worry: Debunking Electric Car Range Anxiety in BMW EVs
Drive Without Worry: Debunking Range Anxiety in BMW EVs
Are you considering the switch to an electric vehicle, but are concerned about how far your electric car will take you? Do you find yourself stuck between wanting to do your part for the environment, and feeling unsure about what an electric vehicle can offer?
The electric car market is growing, with more and more car manufacturers now offering electric vehicles (EVs). But the only thing holding many consumers back is the issue of 'electric car range anxiety.'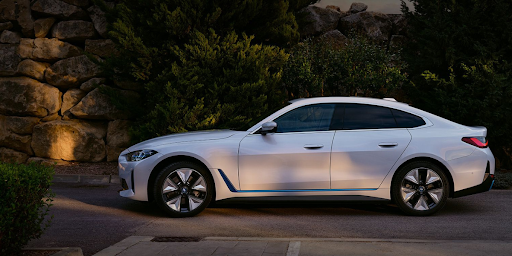 What Is Electric Car Range Anxiety?
Range anxiety is a widespread concern among EV consumers; will their battery last long enough to reach their destination? If so, what about finding an available charging station? Or the lengthy wait times? These unanswered questions can cause doubt in one's mind when considering making the switch from a traditional gas-powered vehicle.
These worries are legitimate; however, they do not suggest that electric cars lack dependability or usability. It's essential to understand the advantages and disadvantages of any vehicle before making a selection; this holds true for an electric car too. Do some research, identify your needs, and select the ideal electric vehicle for you.
By 2035, the UK will cease to see any new petrol or diesel car sales. In accordance with this trend, the US has set an ambitious goal of having half of all vehicles sold be electric by 2030 – showing how quickly EV cars are growing in popularity.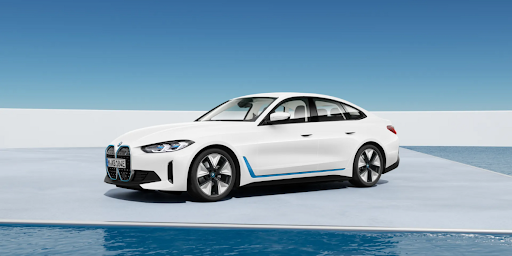 With the rise in EV usage, many car manufacturers are now focusing on providing a robust and enhanced electric vehicle line. BMW has also joined this league, and is now offering an extensive range of BMW EVs that provide optimal performance, comfort, interior, technology, and value.
BMW EVs: Allaying Range Anxiety With Innovative Technology
BMW has been a successful competitor in the EV market, and it's no surprise why. Take their new iX xDrive50 M Sport as an example; this electric car is fitted with state-of-the-art 5th Generation BMW eDrive technology that lets you travel up to 382 miles on a single charge – guaranteeing that your travels will never be limited by range anxiety.
In fact, the iX can take you from our dealership Galleria BMW, all the way to the outskirts of Mississippi, on a single charge.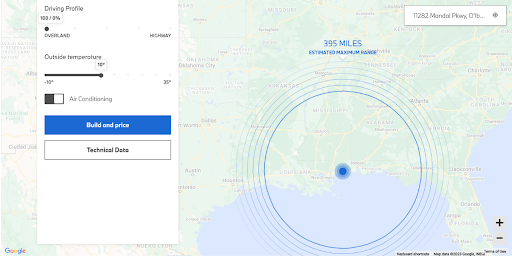 The fully electric all-wheel drive system gives you powerful acceleration from a standstill, while the impressive range makes it possible for long road trips, just like you would do in a conventional petrol-powered vehicle.
Designed for the modern adventurer, the BMW iX xDrive50 has an expansive interior with seating for up to five people, along with generous cargo capacity and cutting-edge technology like a 12.3" Interactive Driver Display and BMW Remote Software Upgrade.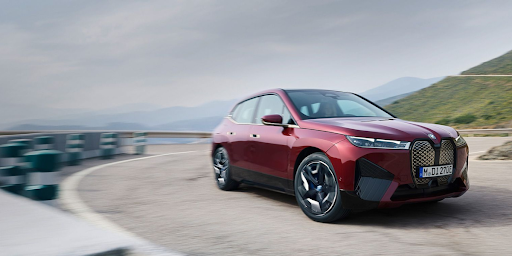 What's more, BMW Electrify America has made a national agreement for complimentary charging at its charging stations, so you can always power up and hit the road.
The BMW iX also features innovative technology to provide you with a glimpse of charge points near your location, reserve charging times, and even direct you to the nearest charging station – giving you peace of mind when it comes to range anxiety.
Check Out the New BMW EV Lineup at Galleria BMW
With all of the above features, the BMW iX xDrive50 provides an unprecedented electric car experience. From the performance and efficiency of the vehicle, to its cutting-edge technology, BMW EVs are a great choice for those who want to make the switch from traditional petrol-powered cars.
The team at Galleria BMW is here to make sure you get the most out of your EV buying experience. We offer a wide selection of new and pre-owned BMW EVs and will work hard to find the perfect car for you. From the BMW i3 to the BMW 530e Plug-in Hybrid, our certified technicians will make sure your vehicle is road-ready and worry-free.
Take advantage of our special offers and discover why more people are choosing to switch to electric vehicles today. Visit us at Galleria BMW for a test drive, or call us for consultation. We look forward to helping you make the switch to an electric vehicle.