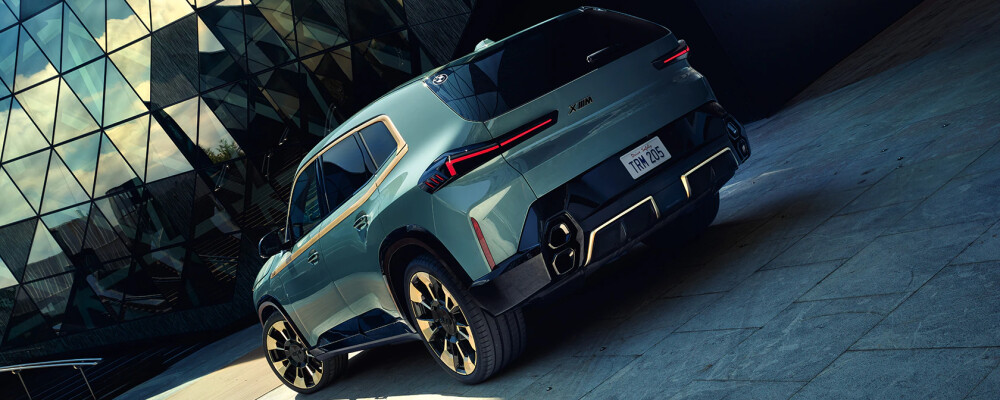 From its head-turning design to the awe-inspiring interior, the 2023 BMW XM is anything but your typical plug-in hybrid SUV. In fact, BMW has declared the XM as the most powerful SUV it has ever produced, so let's just say you're in for a special treat! But what about the BMW XM electric range? In other words, how far can the BMW XM drive solely on electric power before needing to switch to gasoline? The team at Galleria BMW has the details below.
BMW XM Electric Range
The BMW XM range is approximately 30 miles with a full charge, so you can look forward to fewer trips to Gulfport gas stations. Once you have surpassed the BMW XM electric range, the vehicle switches over to gasoline power and will need to be charged before you can utilize electric power again.
Fortunately, charging your BMW XM is just as easy as it is with your smart devices! For more information on EV charging, feel free to contact us.
BMW XM MPG & Other Performance Specs
Like other Biloxi drivers, you're probably curious as to what makes the 2023 BMW XM the most powerful SUV the luxury brand has ever produced. The winning formula is a 4.4L BMW M TwinPower Turbo V-8 engine paired with a high-performance electric motor. Check out the incredible performance specs of the BMW XM below:
2023 BMW XM Performance Specs:
644 maximum hp
0-60 mph in 4.1 seconds
590 lb-ft of torque
8-speed sport automatic transmission
Top speed of 155 mph
The 2023 BMW XM mpg ratings have yet to be released, but we'll be sure to provide updates as soon as we get more information.
Test the BMW XM Range at Galleria BMW!
The BMW XM is a one-of-a-kind vehicle that you don't want to pass up on. Explore pricing and pre-order your BMW XM today! In the meantime, explore more of our BMWs and learn about all of the latest BMW models. You can contact us anytime or stop by our dealership near Hattiesburg with questions.
More from Galleria BMW
Just when we thought the BMW X6 couldn't get any more charming, the 2024 BMW X6 LCI has proved us wrong with stunning upgrades to its exterior, interior, and overall performance. With production set to begin in April, information about this highly-anticipated vehicle is currently limited. However, Galleria BMW is here to share everything we know…

Introducing the Bold and Captivating 2024 BMW X5: A Fusion of Style, Power, and Innovation Embrace the future of adventure with the all-new 2024 BMW X5 lineup, featuring striking design upgrades, reworked engines, and cutting-edge technology.  Unveiling the perfect blend of sophistication and performance, the 2024 BMW X5 all-original SUVs are engineered to make every…

Discover the Unique BMW Genius Experience at Galleria BMW Welcome to Galleria BMW, where we redefine the standard for automotive excellence with an unparalleled customer experience. Our secret weapon in delivering an extraordinary journey for our customers? Our exceptional BMW Genius team. Immerse yourself in a world of cutting-edge technology and personalized service, as our…