2023 BMW M3 Sedan Exterior Colors
Learn more about the exterior colors of the BMW M3 Sedan for 2023 at Galleria BMW.
The BMW M3 Sedan was made to outperform the pack
BMW M3 Sedan colors for 2023 are one of the many reasons the M3 Sedan shines in every situation. You'll have over 10 different paint colors that could be applied to the 2023 BMW M3 Sedan to put on a jaw-dropping display. Meaning Sao Paulo Yellow, Toronto Red Metallic, Isle of Man Green Metallic, and Aventurin Red Metallic could be applied to the appropriate trim level.
---
The 2023 BMW M3 Sedan is labeled as a "High-Performance" vehicle, but that still might be an understatement. The standard version of the immense sedan has a 0-60 mph time of 4.1 seconds, 473 horsepower, and 406 lb-ft of torque. Those stats are not only an impressive starting point but a glimpse into how powerful the sedan can be. Using the M3 Competition or Competition xDrive trim levels provide owners 503 horsepower and a quicker 0-60 mph time of 3.4 seconds.
Exterior Colors for the 2023 BMW M3 Sedan
Alpine White
Aventurin Red Metallic
Black Sapphire Metallic
Brooklyn Grey Metallic
Dravit Grey Metallic
Frozen Brilliant White Metallic
Frozen Portimao Blue Metallic
Frozen Pure Grey Metallic
Isle of Man Green Metallic
Portimao Blue Metallic
Sao Paulo Yellow
Skyscraper Grey Metallic
Tanzanite Blue II Metallic
Toronto Red Metallic
---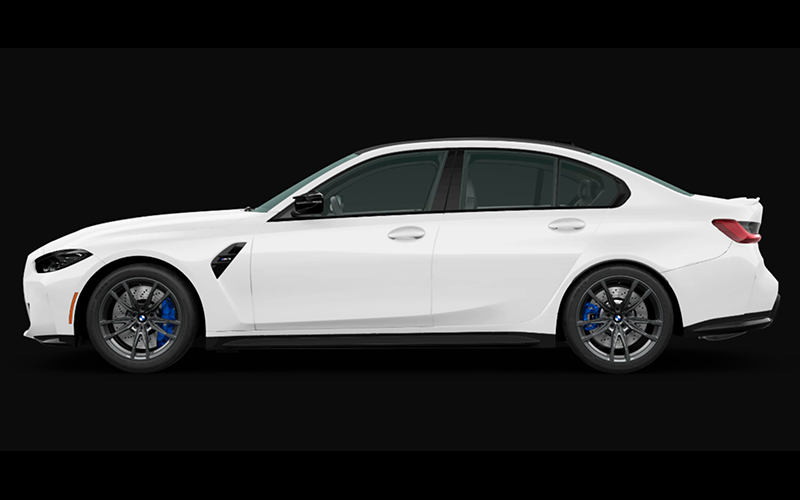 Alpine White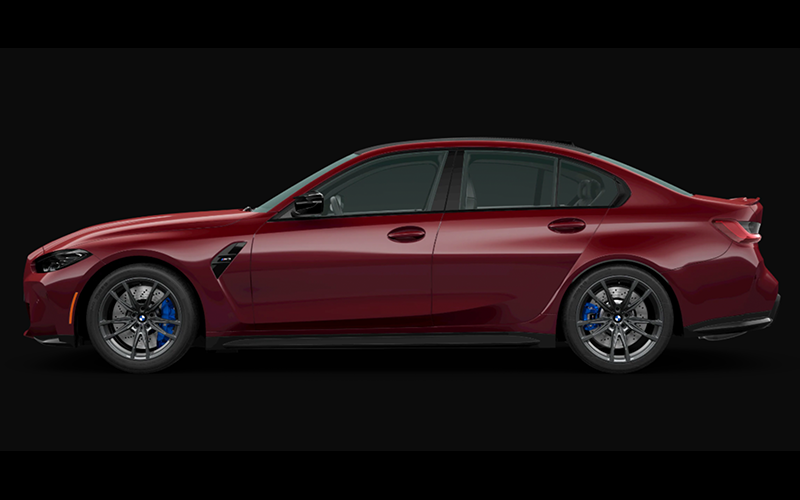 Aventurin Red Metallic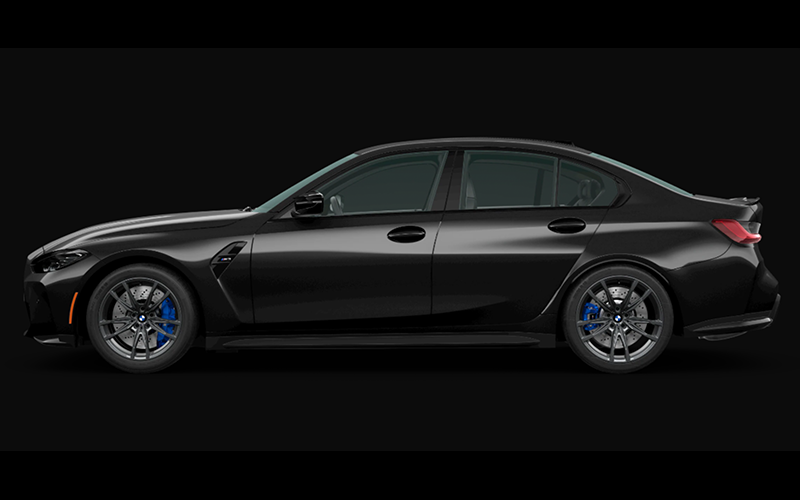 Black Sapphire Metallic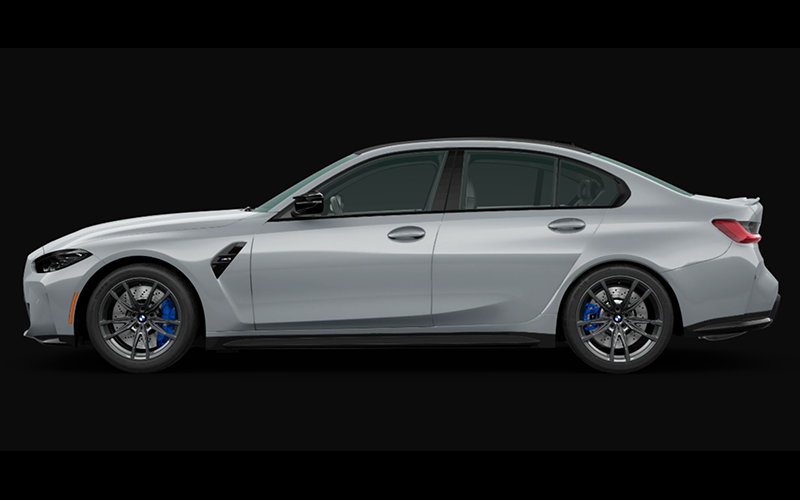 Brooklyn Grey Metallic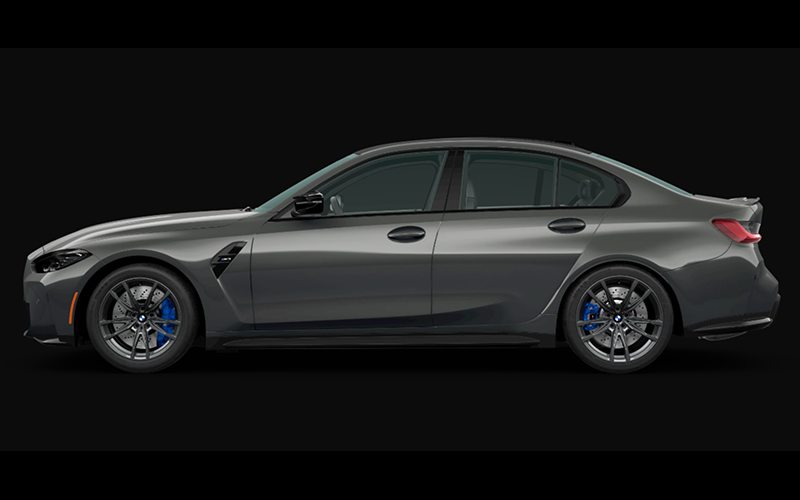 Dravit Grey Metallic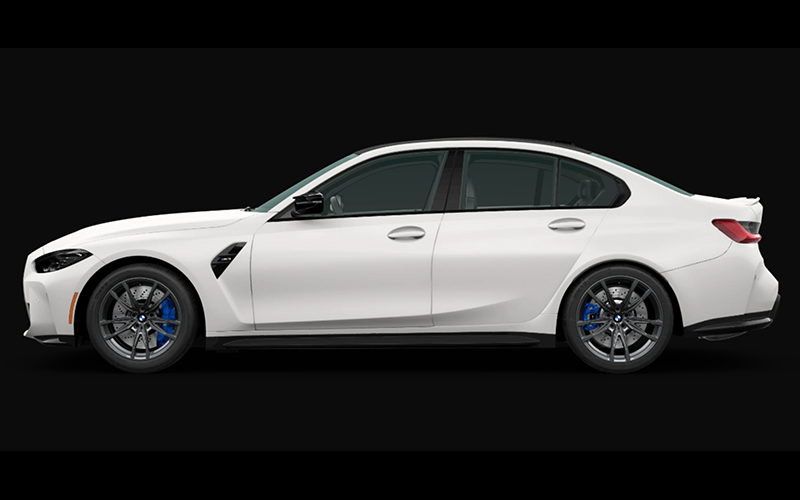 Frozen Brilliant White Metallic
Frozen Portimao Blue Metallic
Frozen Pure Grey Metallic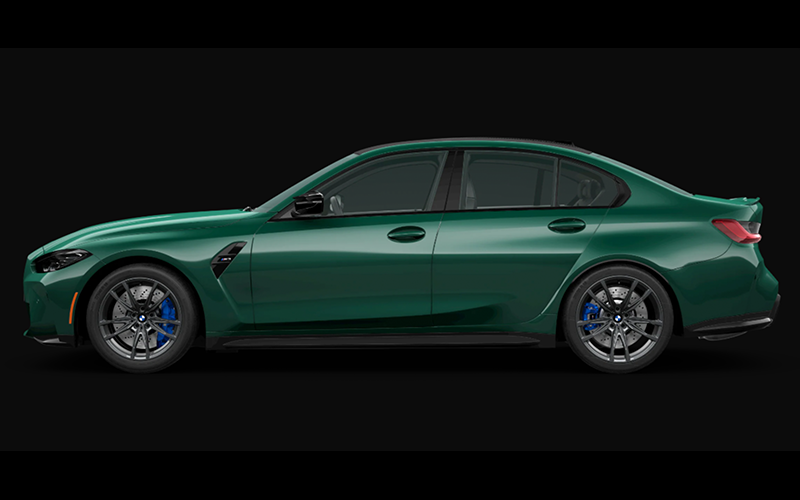 Isle of Man Green Metallic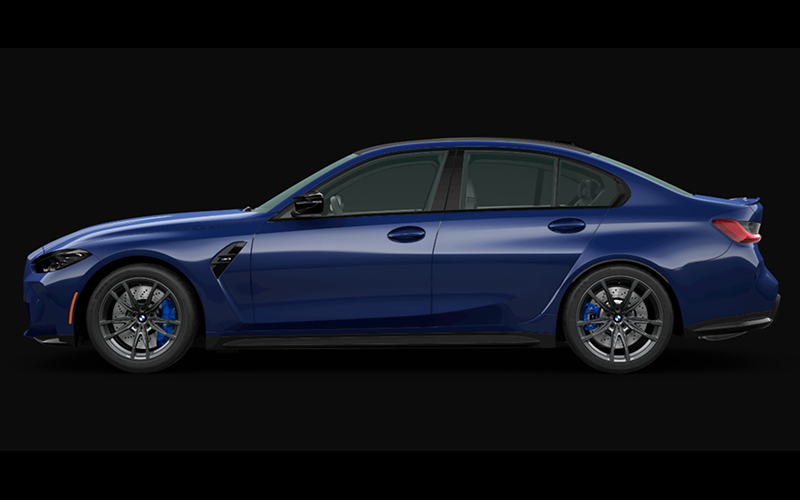 Portimao Blue Metallic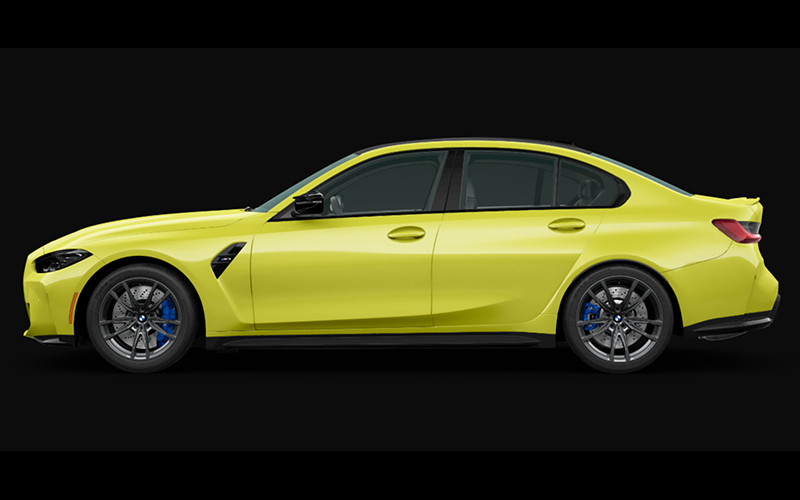 Sao Paulo Yellow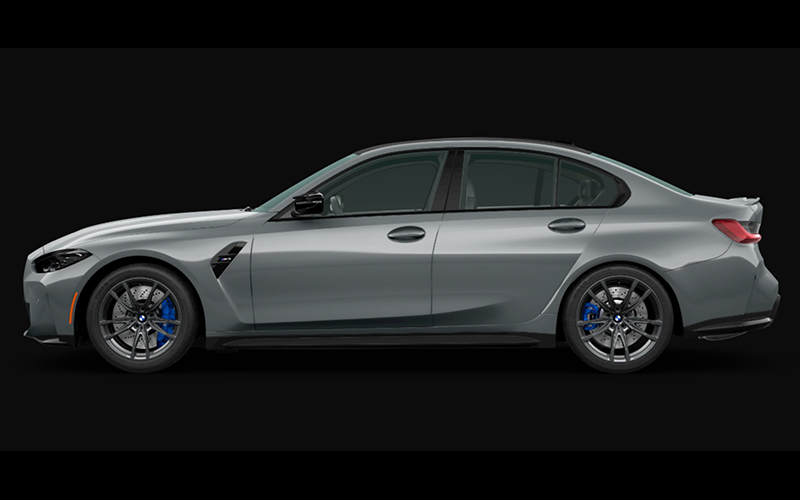 Skyscraper Grey Metallic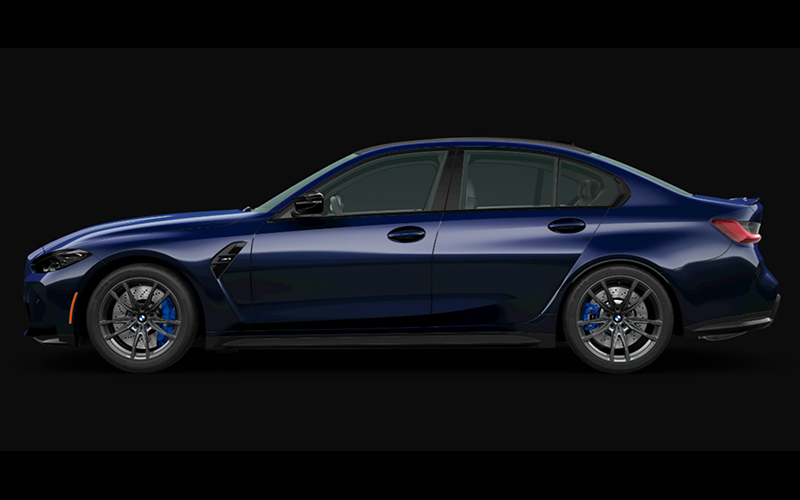 Tanzanite Blue II Metallic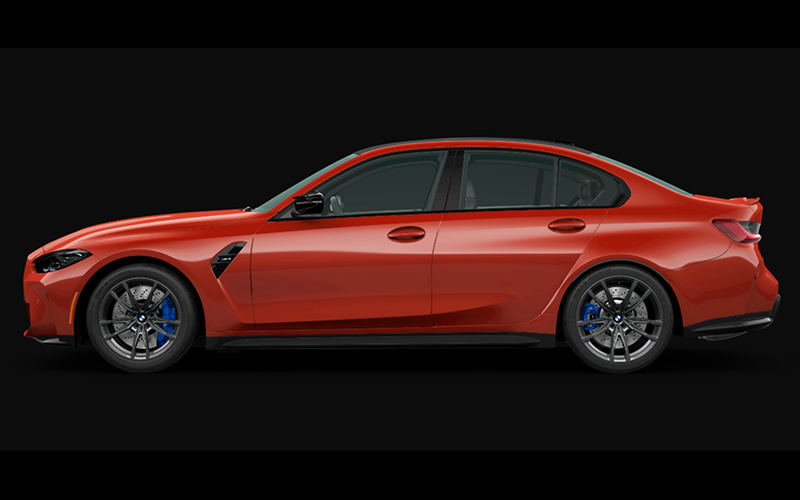 Toronto Red Metallic
Test Drive the 2023 BMW M3 Sedan at Galleria BMW
Galleria BMW invites you to learn more about the 2023 M3 Sedan. Don't miss your chance to experience this vehicle for yourself. Our BMW specialists near Biloxi are standing by to help you get into your next vehicle. Shop our entire inventory of new and used cars online or in-person today.
---
Explora todos nuestras BMW M3 Sedan cerca de Biloxi, MS. Se habla español. Visítanos hoy.