2023 BMW i4 Horsepower | Galleria BMW
Wondering what the horsepower of the BMW i4 2023 is?
Performance: i4
The BMW i4 is the next level of the Gran Coupe. This fully-electric vehicle is the definition of powerful performance and smooth style. The i4 has a pair of trim level types depending on how you like to drive on any road. You could choose between the i4 eDrive40 or the 2023 BMW i4 M50. The 2023 BMW i4 M50 now utilizes BMW's 50/50 weight distribution for increased balance and responsiveness. The low-mounted battery enhances body sturdiness and reduces the center of gravity. The i4 eDrive40 model has a battery capacity of 81 kWh and a projected range of about 301 miles per full charge. While the i4 M50 gets some more power but a lower projected range of 270 miles per charge. Both 2023 BMW i4 Gran Coupe models are standard with regenerative braking, which is there to keep the battery charged. One thing is guaranteed, this elegant -electric coupe delivers strength and distinguishment in every detail and creates the power to take you anywhere you need to be.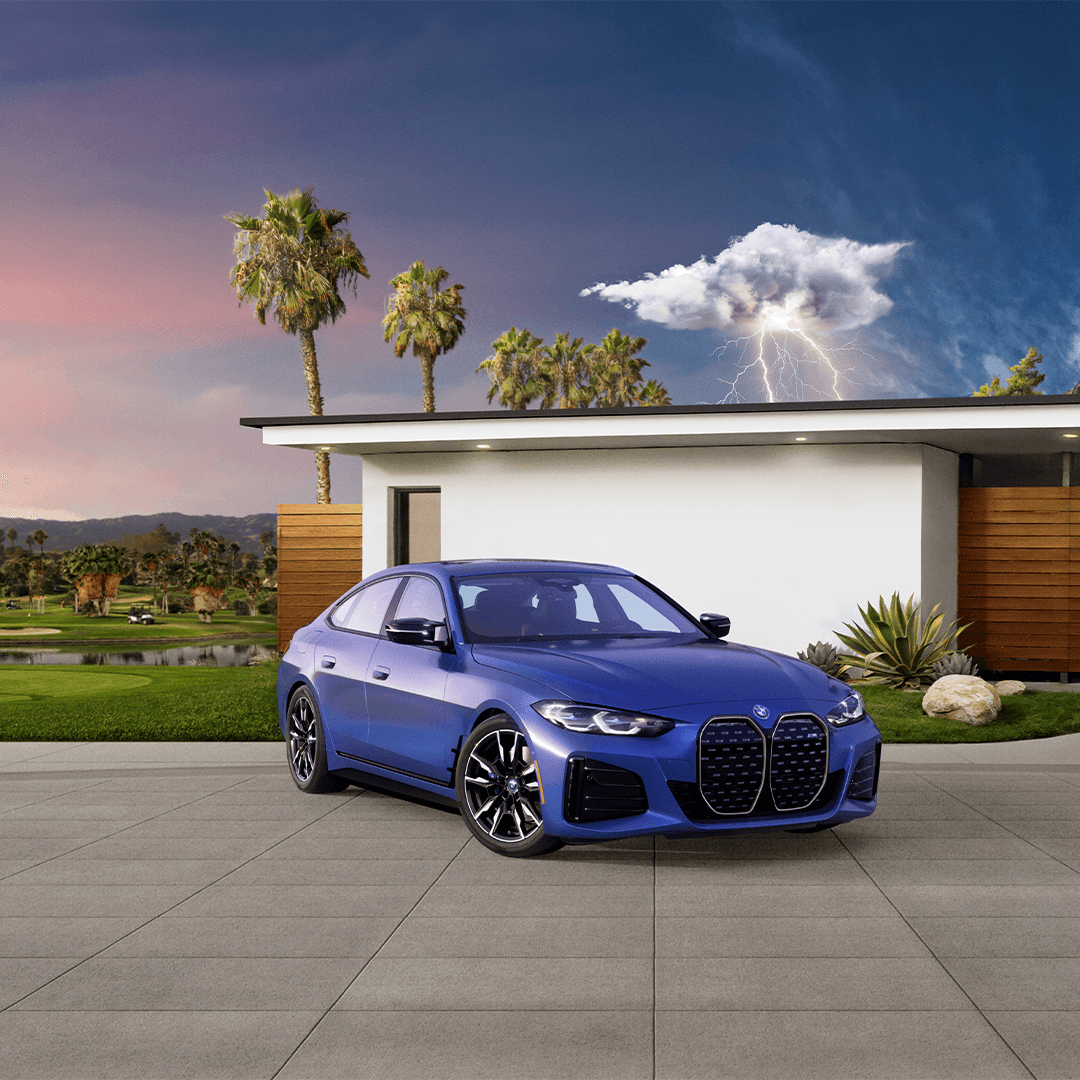 Top Speed of the BMW i4
The 2023 BMW i4 has a projected maximum speed of 139 mph. Both the i4 M50 and BMW i4 eDrive40 models will use an auto transmission which makes the energy capability and performance ability of this fully-electric car a lot more remarkable. But remember, just because your 2023 BMW i4 could drive incredibly fast on the road doesn't mean it should be reached. Always follow posted speeding regulations to keep you, those you love, and drivers on the street around you safe.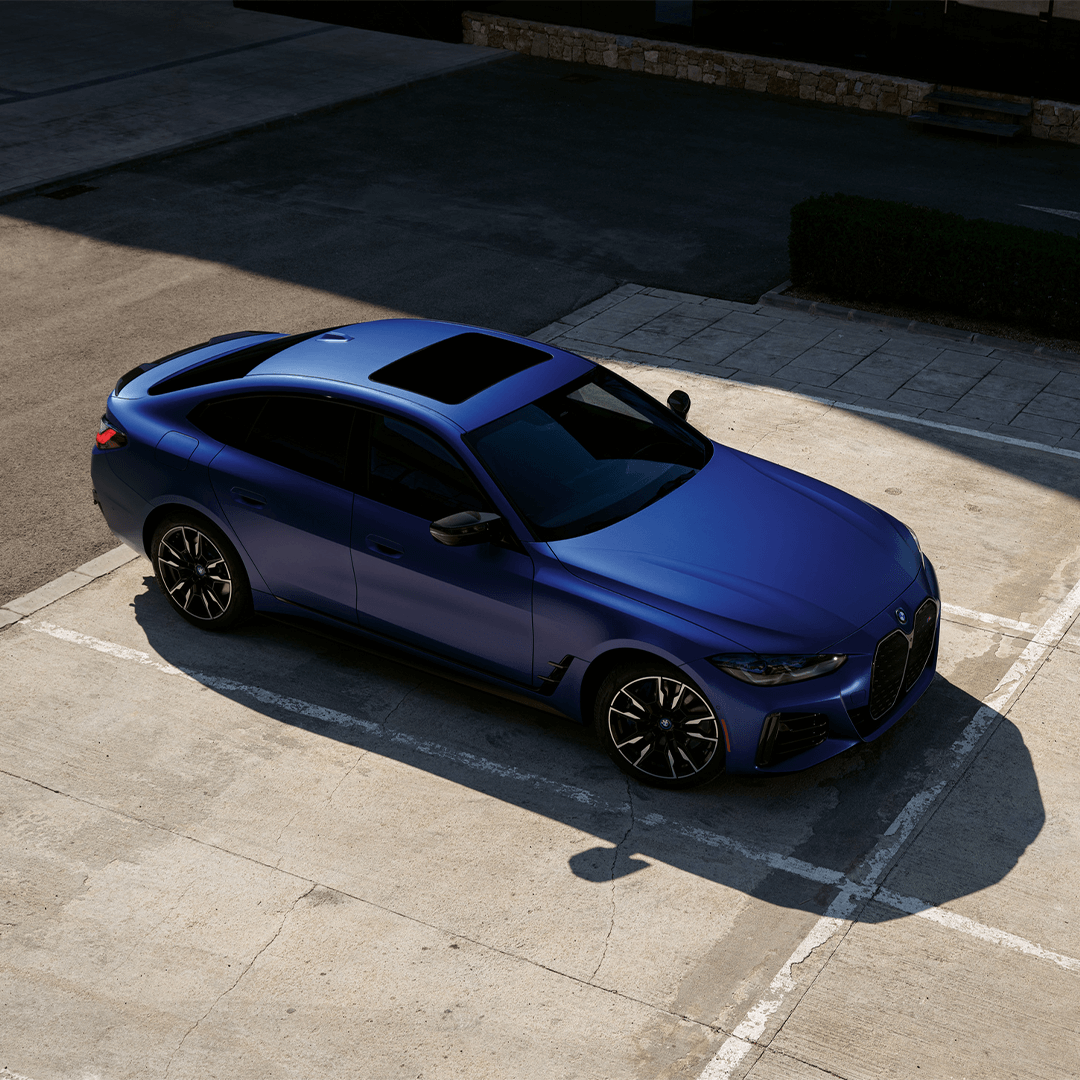 i4 0-60 Time
The BMW i4 takes 3.7 seconds to accelerate from 0-60mph. The BMW i4 eDrive40 trim creates 335hp using its powerplant setup, which will take you from 0-60 miles per hour in a still impressive 5.5 seconds. But the i4 M50 trim, with its two motors together creating 536 HP, gives the i4 a 0-60 mile per hour time of just 3.7 seconds. The BMW i4 eDrive40 utilizes Rear-Wheel drive, and the BMW i4 M50 trim level lists AWD with dual electric motors delivering power to the four wheels independently.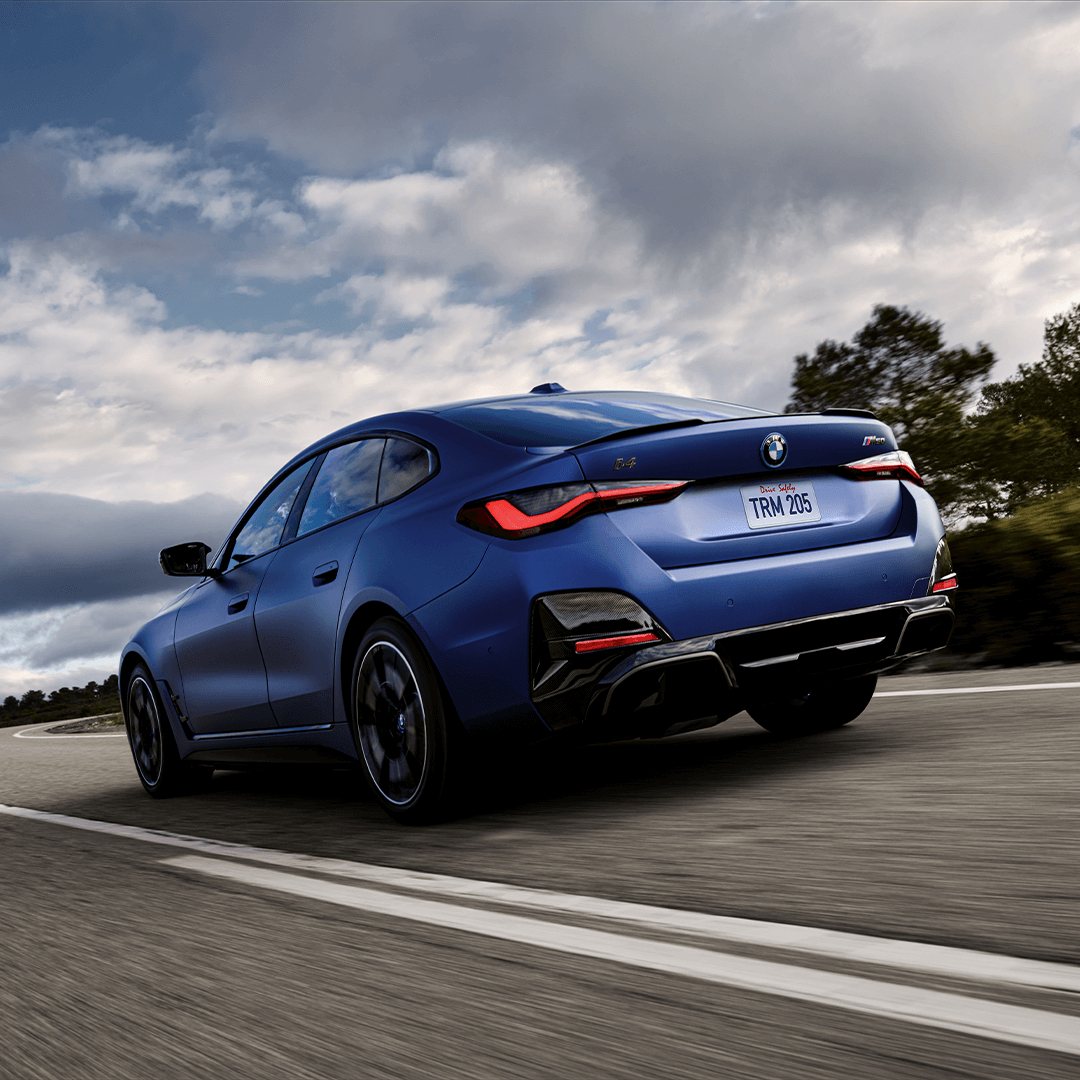 What is the i4 Horsepower?
The BMW i4 horsepower is 536hp, in the M50 model. The BMW i4 eDrive40 model houses a single electric motor along with Rear-Wheel drive, while the 2023 BMW i4 M50 trim is home to a dual electric motor setup with an AWD configuration. This horsepower is even impressive when you see the i4 utilizes just electric power. This EV houses the energy you'll want while staying powerfully efficient.