2022 BMW X3 Consumer Reports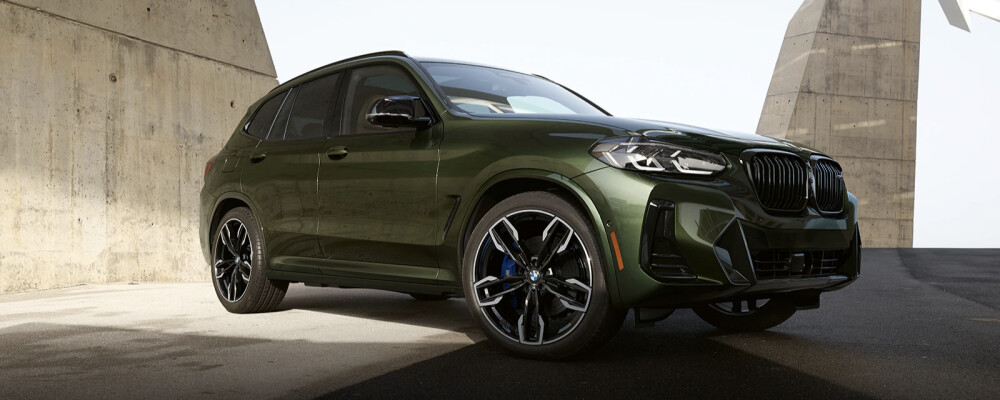 The redesigned, third-generation BMW X3 continues to turn heads with its luxury looks and incredible performance. And while customers all over Gulfport and Biloxi have glowing praise for the latest model, what about the official BMW X3 review from Consumer Reports? The 2022 BMW X3 Consumer Reports overall score was a whopping 81, which secured its status as a "Recommended" pick. This was based on successes in the road test results, predicted reliability, owner satisfaction, crash tests, and safety equipment. Want to find out more about the stunning results? Read on for a synopsis of the 2022 BMW X3 Consumer Reports review and continue your research with Galleria BMW.
BMW X3 Review: Consumer Reports Road Test
In the official BMW X3 review, Consumer Reports took this SUV on the open road with stellar results. The X3 road test delighted reviewers across the board with its polished performance and upscale interior. Here are some key highlights from the BMW X3 Consumer Reports road test:
Performance: "The BMW's turbocharged four-cylinder engine delivers ample power that's polished and nearly immediate when you step on the accelerator. The superbly smooth and responsive eight-speed automatic transmission shifts quickly."
Interior: "Clearly, BMW has upped the ante with this X3, and created an inviting interior that proves comfortable for the long haul"
Overall: "The X3 is a thoughtfully designed machine thanks to its agility, luxury, utility and attention to detail. It definitely sets a high standard for this increasingly popular class."
BMW X3 Review: Consumer Reports Ratings and Specs
As an IIHS Top Safety Pick+, the BMW X3 has shown its reliability with some of the top experts in the industry. But, what about BMW X3 reliability in Consumer Reportstesting? Here are some of the ratings:
Acceleration: 4/5
Transmission: 5/5
RoutineHandling: 4/5
Braking: 5/5
Noise: 5/5
Interior Fit and Finish: 5/5
What about customer satisfaction? Yet again, the BMW X3 Consumer Reports surveys reported incredible data – delivering an 88/100 in the category of Driving Experience and 83/100 in the category of Styling.
Explore the BMW Inventory at Galleria BMW
You've read the results of the official Consumer Reports road test and owner satisfaction surveys, but why not experience the magic of BMW firsthand? Contact us today to learn more about the latest model or visit our showroom in D'Iberville to get behind the wheel! We're just a short drive from Hattiesburg, and you can even purchase a BMW online.
More from Galleria BMW
Just when we thought the BMW X6 couldn't get any more charming, the 2024 BMW X6 LCI has proved us wrong with stunning upgrades to its exterior, interior, and overall performance. With production set to begin in April, information about this highly-anticipated vehicle is currently limited. However, Galleria BMW is here to share everything we know…

Introducing the Bold and Captivating 2024 BMW X5: A Fusion of Style, Power, and Innovation Embrace the future of adventure with the all-new 2024 BMW X5 lineup, featuring striking design upgrades, reworked engines, and cutting-edge technology.  Unveiling the perfect blend of sophistication and performance, the 2024 BMW X5 all-original SUVs are engineered to make every…

Discover the Unique BMW Genius Experience at Galleria BMW Welcome to Galleria BMW, where we redefine the standard for automotive excellence with an unparalleled customer experience. Our secret weapon in delivering an extraordinary journey for our customers? Our exceptional BMW Genius team. Immerse yourself in a world of cutting-edge technology and personalized service, as our…