Discover the Unique BMW Genius Experience at Galleria BMW
Discover the Unique BMW Genius Experience at Galleria BMW
Welcome to Galleria BMW, where we redefine the standard for automotive excellence with an unparalleled customer experience. Our secret weapon in delivering an extraordinary journey for our customers? Our exceptional BMW Genius team.
Immerse yourself in a world of cutting-edge technology and personalized service, as our dedicated experts guide you through every step of your BMW adventure, from purchase to mastering your vehicle's features.
Introducing the BMW Genius Team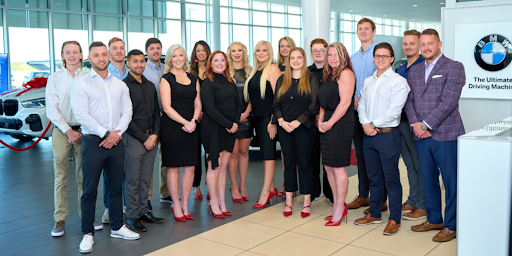 Meet our elite BMW Genius team, an assembly of highly skilled professionals devoted to empowering you to harness the full potential of your BMW's sophisticated features.
With an unwavering commitment to mastering the latest automotive innovations, our experts excel at tailoring your vehicle to your unique driving style while helping you make an informed purchase decision.
Expert Training for Unmatched Expertise
At Galleria BMW, we believe in cultivating excellence. Our unwavering dedication to the BMW Genius training program is a testament to that. Our associates embark on an immersive learning journey at the prestigious BMW Performance Center in Greer, SC, acquiring hands-on expertise with state-of-the-art models and technologies.
Furthermore, our collaboration with BMW Regional Product Trainers facilitates continuous growth and knowledge expansion, guaranteeing that our team remains at the forefront of cutting-edge advancements.
The BMW Genius Experience: Before, During, and After Your Purchase
Making Educated Purchase Decisions
Our BMW Geniuses are here to assist you throughout the purchasing process. They provide in-depth demonstrations of each vehicle's technology, answering any questions you may have and ensuring that you can make an informed decision when choosing your new BMW.
Whether you need help customizing your vehicle or want to learn more about the features and specs of our various models, our experts are here to ensure that you drive away with confidence.
Personalized Vehicle Setup
After you've made your purchase, our BMW Geniuses work with you to personalize your vehicle's settings according to your preferences and driving habits. They'll walk you through the process of customizing your BMW to make it truly your own.
Do you want to level up your driving prowess? Our Geniuses can offer tailored advice on how to maximize the performance of your BMW, as well as provide tips and tricks for mastering everyday features.
Ongoing Support and Assistance
The BMW Genius experience doesn't end with the delivery of your new vehicle. Our team remains available to help you take full advantage of your BMW's features, providing BMW aftercare assistance whenever you need it. 
Whether you have questions about a specific feature or need help troubleshooting an issue, our BMW Geniuses are just a phone call or email away. 
Experience the Galleria BMW Genius Advantage Today
Don't miss out on the unique and valuable BMW Genius experience at Galleria BMW. Our knowledgeable and friendly team is here to ensure that you get the most out of your BMW ownership, all while enjoying a stress-free and enjoyable shopping experience. 
Visit BMW Galleria today to discover the difference that our BMW Geniuses can make in your automotive journey.